Evo lounge chair
A traditional wooden lounge chair frame is combined with a precisely knitted textile. Creating a comfortable and sustainable place to sit back.
EFG
, 2020
Seat and backrest is made in a one piece 3D knitted fabric that covers the wooden frame. The structure of the knit is made coarse to give a tactile response and also draw paralells to the structures found in old chairs.

Evo lounge chair with armrest. The wide sweeping area of the armrest gives room for a coffee or ipad.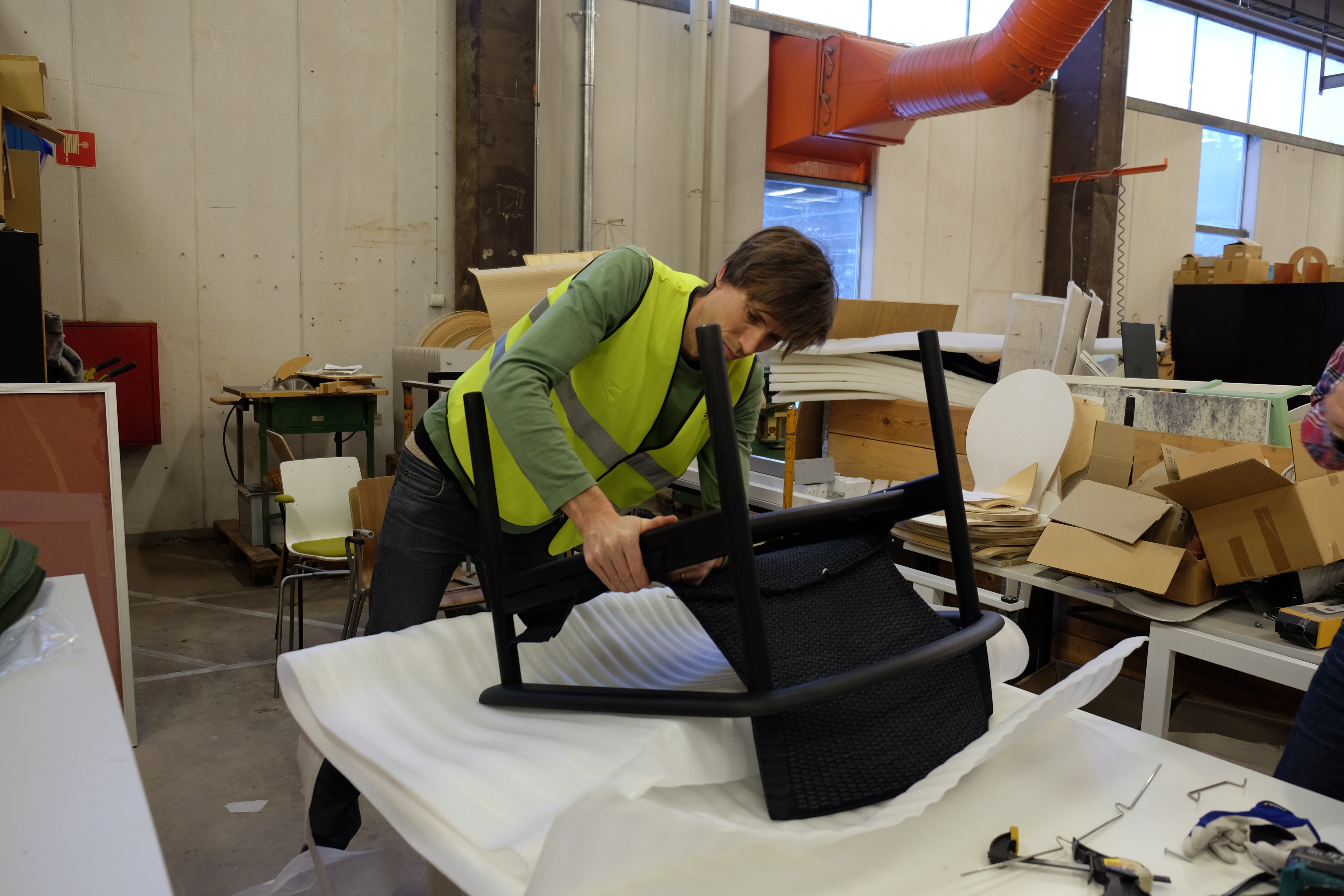 Each material can be separated or replaced for reuse or recycling.
Wooden frame with water-based lacquer.
3D knitted textile in 100% polyester.
Metal fasteners for attaching the knit.
---
Jonas Forsman, Forsman design AB, 2019