Gram desk lamp
The essence of light is weightless. Inspiration came from the American sculptor Alexander Calder's mobiles: hovering light as a feather.
Precisely balanced with counterweights, the desk lamp Gram can be poised freely and with the least resistance possible.
Zero
, 2011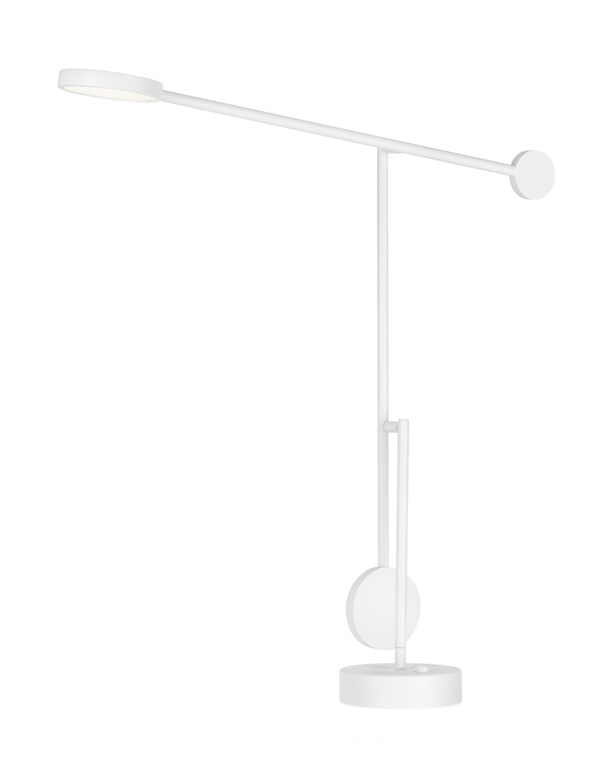 The simple circles playing against each other provide a playfulness that makes the user want to interact with the lamp.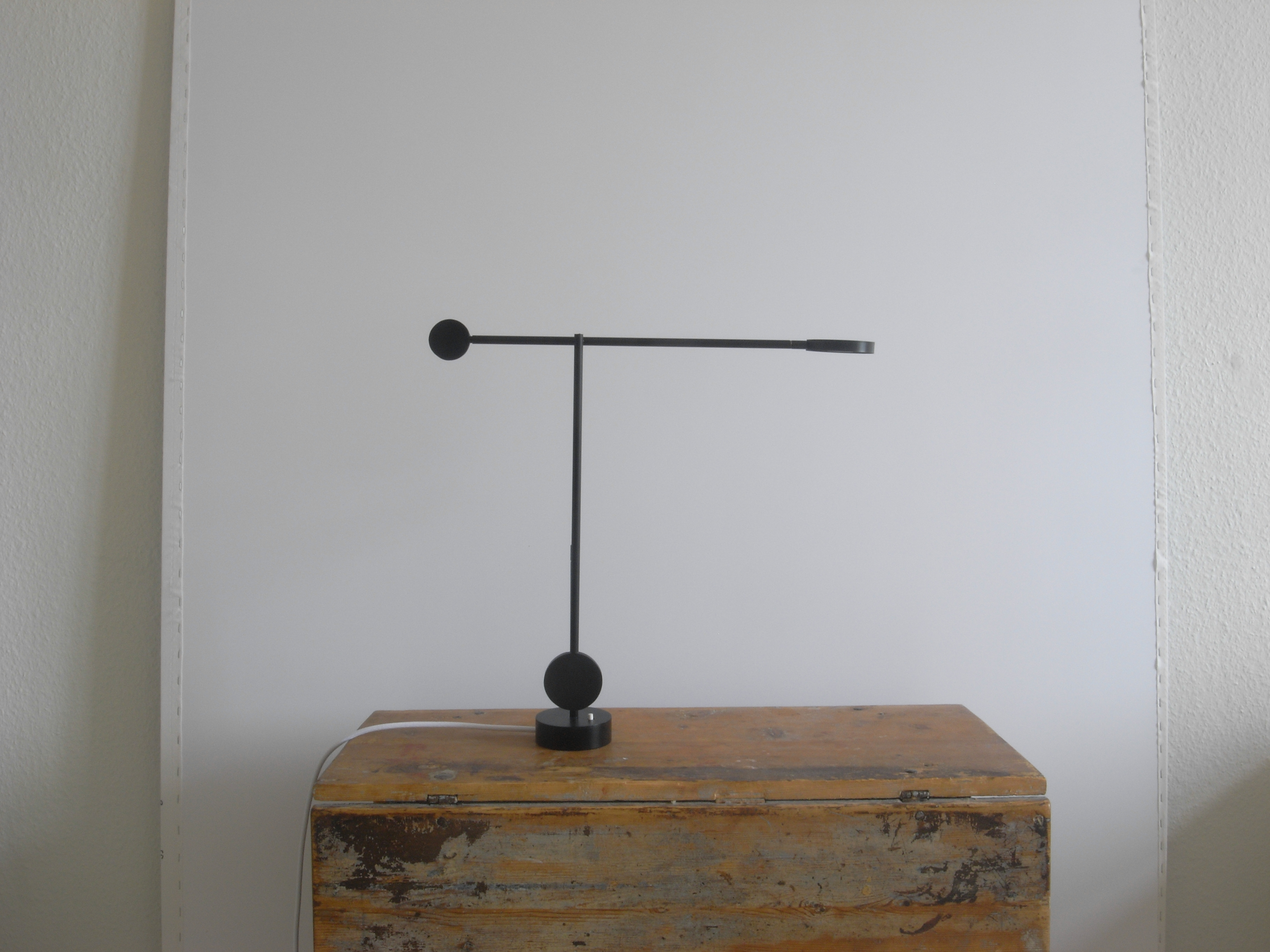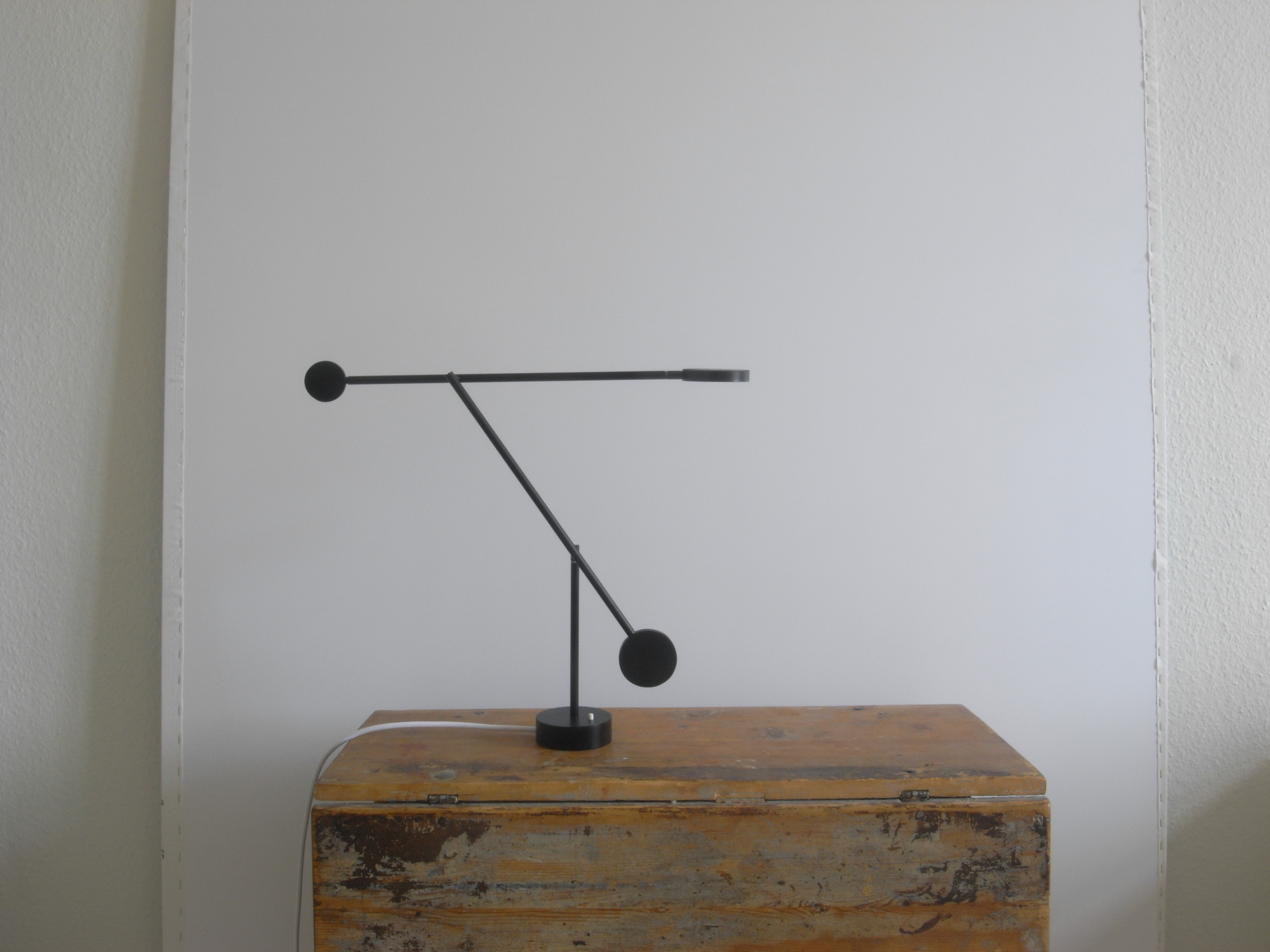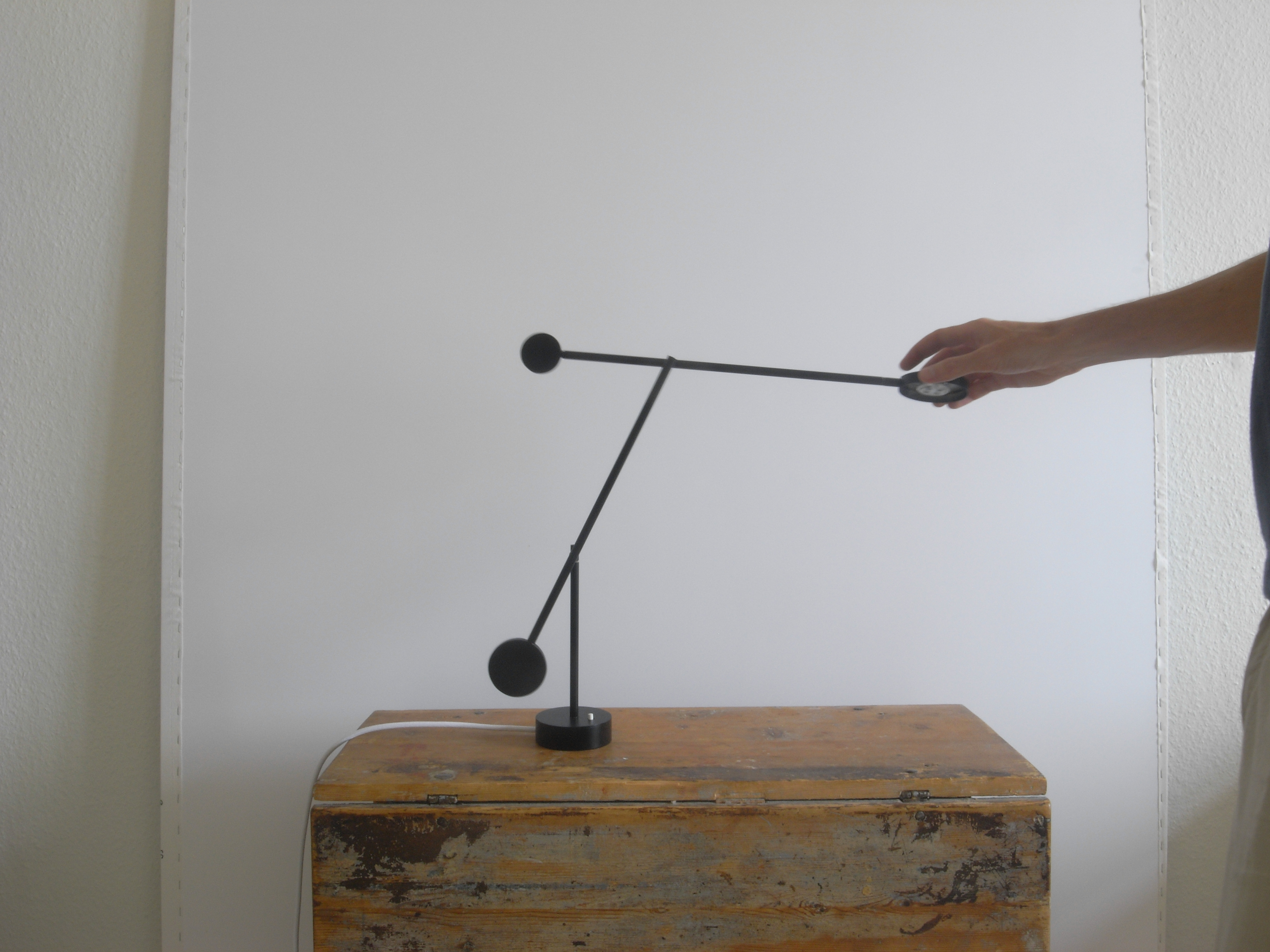 Making my own prototype prooves the concept.
3.5 mm plugs used for power transfer and joint in my prototype.
Balancing act. First prototype for production. One screw needed for equilibrium. One gram.
Elle deco
November 2012
---
Jonas Forsman, Forsman design AB, 2019